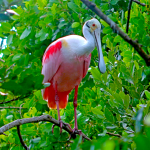 Sian Ka'an is Biosphere Reserve is in the municipality of Tulum in the Mexican state of Quintana Roo. It was established in 1986 and became a UNESCO World Heritage Site in 1987.
Part of the reserve is on land and part is in the Caribbean Sea, including a section of coral reef. The reserve has an area of 5,280 km. The reserve also includes some 23 known archaeological sites of the Maya civilization including Muyil.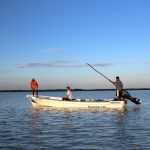 No other company offers such a complete range of adventures both on the ocean, in the lush mangroves or on land.
We show you the BEST of the Sian Ka'an Biosphere Reserve.
Expeditions have been expertly crafted keeping all skill levels and adventure styles in mind. From fly fishing to awe-inspiring sightseeing, there's so much to explore.
Sian Kaan Fly Fishing & Ecotours – Cooperativo Caapechen
Owned and operated by local, professional guides – Cooperativo Caapechen. A group who has been fishing and running tours on Boca Paila for generations. The captains of these boats provide the experience that you will carry for a lifetime.
We are creative, well connected and love to answer questions. Fill out the form below or pick up the phone and give us a call. We look forward to hearing from you.
– Chico Ruiz
Not sure where to start?
Send us a message with your group size and interests. We can arrange everything from private meals and accommodations, archeological site trips and any kind of outdoor adventure around!